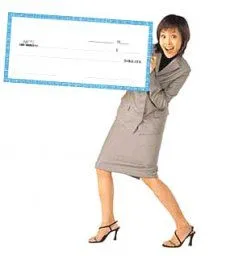 Check Guarantee Service gives your business the capability of accepting personal checks from any patron.

Merchant Services of San Diego's Check Guarantee Program makes it possible for you to accept checks from your customers without risk. Our program is fast and simple, allowing you to receive authorizations from your POS terminal in seconds. Check Guarantee uses the same terminal currently processing your Visa/Mastercard transactions, so there is no need to purchase additional equipment.
Benefits of Check Guarantee:
The ability to accept checks from any customer
Most competitive program in the industry
The need for only one form of identification to guarantee checks
The ability to accept checks from the United States and Canada
Te reduction of risks for bounced checks
The reduction of check collections
A Customer Service Representative available 24 hours a day, 7 days a week to answer any questions.
The Electronic Check Conversion program combines the benefits of paper checks with the speed, ease and safety of electronic processing. It's just like accepting a
credit card or debit card at the point-of-sale. The check is converted to a paperless transaction by electronically moving the funds from the customer's bank account to the business bank account. Combined with Check Guarantee, this service delivers a stream lined check acceptance process that eliminates returned checks and returned check fees, while reducing paperwork and trips to the bank.
Reduces or eliminates check losses
Provides the ability to accept checks, risk free, from your customers
Improves cash flow with funds available within two banking days
Eliminates returned check fees and redusces bank fees
Reduces labor costs associated with preparing paper checks for deposit
Utilizes secure, automated processing
Speeds customer checkout
Provides easy reconciliation and record keeping

Reduces check fraud