Our Mission Statement speaks for itself...
Merchant Services of San Diego has one goal: to provide personalized service in an impersonal industry!
What does this mean? In a competitive market like ours, you can get a merchant account from a million different companies, all promising they have the "lowest rates" but how many of them offer face-to-face customer service anytime you need it??? Not many. That's where we come in! Being located in San Diego, we focus solely on America's Finest City, allowing us to provide one-to-one personalized service to every single one of our clients. If you need assistance, one of our accounts managers will be at your business within 30 minutes. Whether you have a question on your statement, need receipt paper, or need a new terminal. That's our commitment to excellence that gives you peace of mind that you're with a company who cares about their clients. You won't get that from a call center located across the country, you'll only get it with Merchant Services of San Diego!!!
We understand that offering electronic payments in today's world is a necessity for your business. Not only does it provide an increase in sales, but it also enhances your customer base. Accepting more payment options lets you accept more business. If you are looking to grow your business by accepting credit cards or simply looking to receive lower rates than your current merchant service provider, we are here to help! We guarantee the best rates in the industry and we encourage you to test us on that! We take great pride in educating business owners on merchant services and helping them understand the industry in order to get the best rates possible.


Merchant Services of San Diego provides an array of electronic payment processing options to retail, restaurant, mail order, telephone order, and Internet businesses. Our services include credit, debit and EBT card processing, check conversion and guarantee, electronic gift certificate processing, and equipment leasing and sales.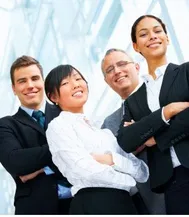 We take great pride in providing customers with great service all across the country, but because we're located in the heart of San Diego, we take a personal approach to our local customers and it has resulted in incredible satisfaction and loyalty. Like most merchant service companies, we offer 24/7 customer support, but we also include something special. With Account Managers all over San Diego, you'll always have the option of personal, in-your-office, assistance. Why go with some company headquartered 2000 miles away when you can have the face-to-face support whenever you ask for it? Contact us today to schedule a meeting with one of our friendly reps and let us earn your business with our professionalism and expertise.
Lowest Rates Guaranteed, Services to Meet Your Every Need, and a Personal Approach... Why Go Anywhere Else?
Merchant Services of San Diego takes great pride in connecting with the people and community of America's Finest City. That's why you can find us all over the internet:
FaceBook... Twitter...Blogger...Wordpress... LinkedIn... MojoPages... SuperPages... MerchantCircle